Cool gadgets as a gift for men, women and children in 2018!
Find a good gift is not an easy task, but a great gift is a very difficult task. We have selected 9 gadgets as a gift for men and women that will help you make the right choice and do not go wrong in your search for a gadget gift.
Contents
Gadget gifts for men
Herzband Elegance Fitness Watch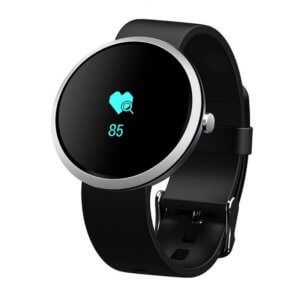 Since ancient times, watches for men were necessary accessory that emphasized his style and status. In today's world there is no sense to wear regular chronometers when you have a smart watch. So the Herzband Elegance in addition to the direct display of time, is able to:
Read her heart rate;
determine the pressure;
Measure the number of steps walked;
Counting calories spent;
vibration alarm clock;
Display calls and messages.
The watch is in the style of "Swiss" chronometer, round dial, highlighted by a mechanical button on the side. The watch is attached to your wrist on a classic leather strap that can easily be replaced if necessary with the same leather or silicone one for sports.
Such a gadget will be always appropriate for a man, if he still does not have a similar accessory.
Xiaomi Smart Kit smart home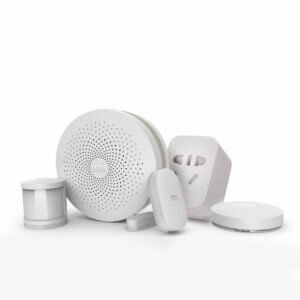 Set of smart home will be appreciated by any man who is interested in gadgets and modern technology. Xiaomi Smart Kit offers 5 key smart home components: motion sensor, window/door opening sensor, Wireless Switch and Gateway 2 control module, as well as a smart outlet in an advanced. If you buy all these sensors and modules separately, it will get noticeably more expensive.
The solution from Xiaomi is the most budget-friendly solution on the market at the same time technologically as good as most more expensive counterparts. Sensors and modules can be bought separately, gradually making the house smarter and smarter. Basic set, however, allows you to get acquainted with the basic functions of a smart home.
The main features of a smart home:
An unauthorized home intrusion alert;
Switching lights/equipment on and off when you enter/leave a room;
Doorbell;
The inclusion of the night watch on a schedule;
Alarm.
In a special application you can connect all Xiaomi appliances and create your own scenarios, which are limited only by the imagination of the user.
Anker USB 21W Solar Charger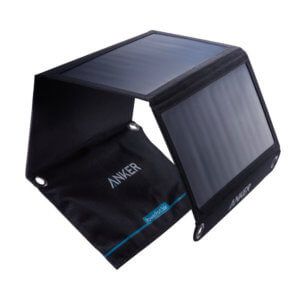 Anker USB 21W is the perfect gift for men who choose to relax in nature. Shashlik, fishing, camping and other outings in the modern world without gadgets do not do. And in order to relax without the trouble of a discharged smartphone you need to have an autonomous power source, the best way out in this regard will be a solar charger Anker paired with a PowerBank Tollcuudda 10000, which will provide full autonomy from the wired electricity.
Anker USB 21W is a 3 solar panels packed into a special case made of fabric, which folds "booklet" to easily fit into a normal backpack. Also, the charger can be attached to the briefcase itself for this purpose on the anchor there are holes. The charger is perfectly protected against shock and moisture, so you can safely take it even to the farthest hike.
Gadget gifts for women
Smart Scale Yunmai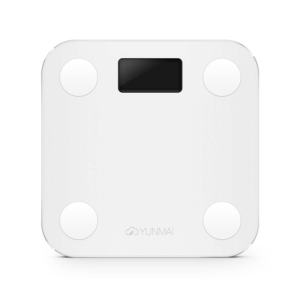 What modern woman does not care about her appearance and does not strive to be in shape. One of the best assistants for keeping fit are scales and not just any scale, but a smart scale. Yunmai Smart Scale is able to determine almost all possible body indicators necessary for building a proper diet and training, namely The percentage of the following body parameters:
Fat
Muscle
Bones
Water
Squirrel
Visceral fat
In addition, the scale calculates a person's body mass index and fitness age. All data is transmitted to your smartphone, where you can subsequently track the dynamics of a particular parameter.
Smart ring Jakcom R3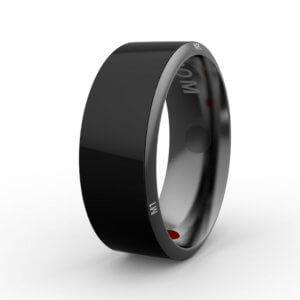 For many women, rings have become as necessary an attribute for everyday life as clothes. Another ring would be a nice gift for any woman, but our ring is not the usual. We offer to give a woman a real omnipotence ring, which can open doors in the entrance and pay by bill instead of a card.
Jakcom R3 is a smart ring that does not require recharging, allows you to copy NFC tags intercom keys, passes to work, you can also tie up a bank card. With this gadget you can run apps on your smartphone with a single touch of the ring to your phone. It is also possible to set the access to the device only for the owner of the ring.
Leaf Nature fitness tracker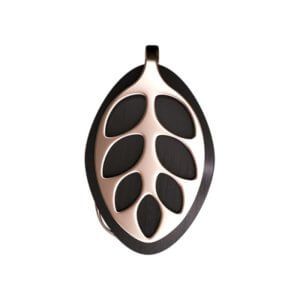 A modern fitness tracker is a bracelet that clips on the arm and there on the possibility of moving it on the body is limited, you will not find an alternative in 99% of gadget stores. In this review, we invite you to pay attention to a unique fitness tracker from BellaBeat, which produces leaf-shaped trackers, yes, you read correctly leaf-shaped fitness tracker. This gadget as a gift to a woman is ideal in terms of function and appearance ratio.
Leaf Nature fitness tracker is able to track physical activity, calories, sleep. In addition, you can keep a calendar of women's cycles and pregnancy calendar. There is a function of anti-sedding mode, which will not allow the girl to sit for a long time in one place without walking.
A nice feature is that there is no need to charge the gadget, as it has a built-in battery designed for 6 months of operation!
The appearance of the gadget speaks for itself without extra words on your screen.
Even more gifts for women you will find in our separate review "9 best gadgets for girls in 2017"!
Gadgets as a gift for a teenager
Lumo Lift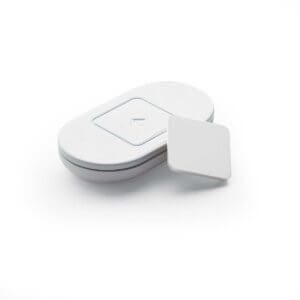 The eternal problem of today's youth is the sedentary way of life in front of the monitor screen, which produces a mass of undesirable consequences for the growing organism. One of these consequences is a crooked posture, which leads to a host of diseases later on. If you want to help your teenager avoid these problems give him Lumo Lift.
This unpretentious gadget is attached to clothing and will only be visible to others as a small square, the main part of the device is hidden under clothing. When the gadget owner's back is not straight, it starts to vibrate, thereby forcing the person to straighten their back. All data is transmitted to a smartphone, where you can later check the success of the day.
Equil Smartpen 2
A real spy gadget will appeal to any teenager. The smart pen is able to record all handwritten notes on your smartphone without the need for special paper. These recordings can then be transcribed into electronic text.
The pen works in tandem with a receiver, which must be placed over a sheet so that it begins to recognize all pen movements, saving them and transferring them to your smartphone. This pen will eliminate the need to keep different notebooks for each subject, because all entries are easily structured in the application itself.
Zeblaze Blitz 3g Smart Watch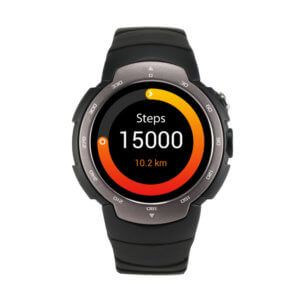 Zeblaze Blitz 3g is a budget smart watch with a full "stuffing" of different sensors, as the watch supports Wi-Fi, 3G, GPS and Bluetooth. Has a large, juicy screen and can potentially completely replace your smartphone. The display is equipped with GORILLA GLASS 3 glass, which provides a high degree of protection against shocks and scratches. The body itself is protected by IP67 standard, which prevents dust and moisture from entering the device.
This watch will be a great gift not only for a teenager, but also for his parents, who thanks to GPS and 3G on the watch can track the location of the child, without worrying about his whereabouts.
More gadgets in our Telegram without spam and ads click and subscribe!